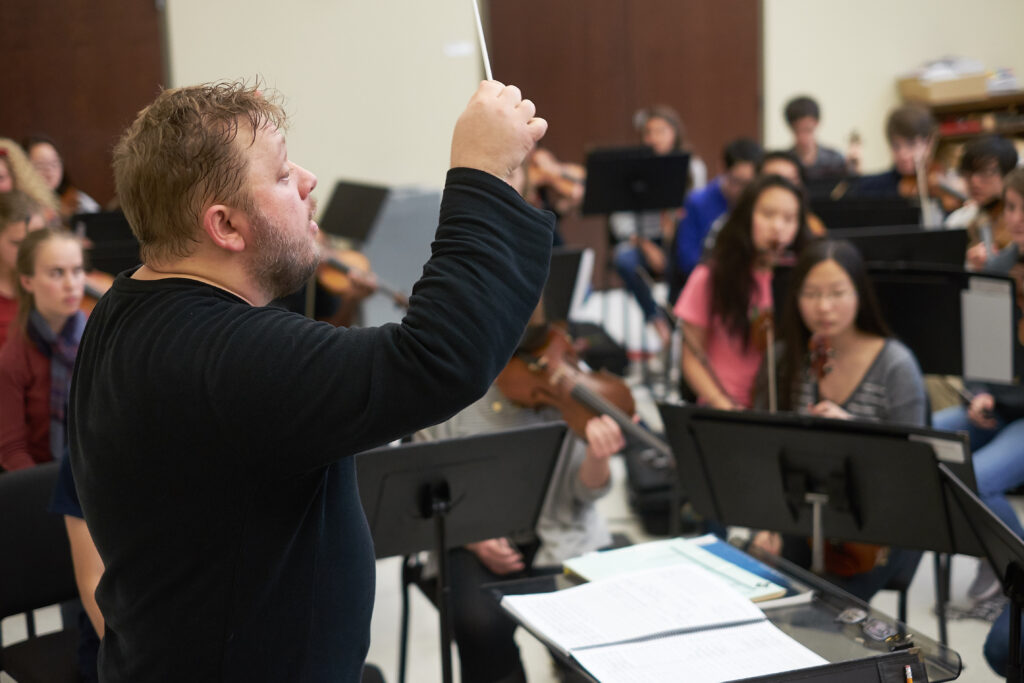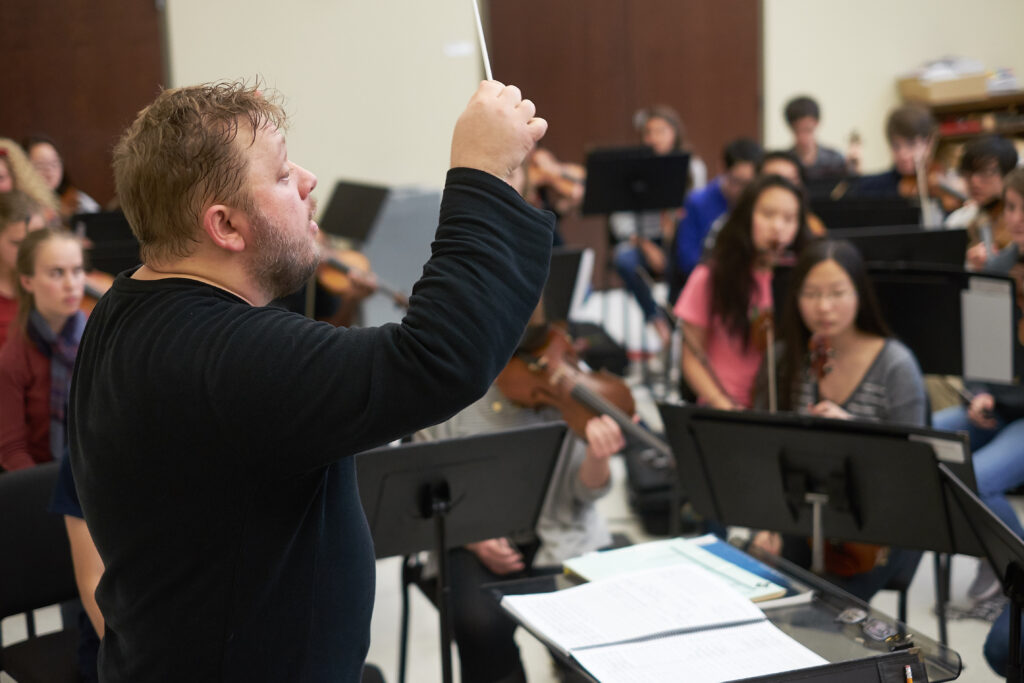 Rehearses Sundays, 2:30-5:30pm
Symphony Orchestra regularly performs the gems of the classical music repertoire, combined with thrilling contemporary works and world premieres. Previous seasons have featured Rimsky-Korsakov's Scheherazade, Antonin Dvorak's New World Symphony, Jean Sibelius' Symphony No. 2, as well as thrilling modern works such as John Williams' challenging film music from Star Wars, Jorge Muniz's Motown Dreams (World Premiere), Anna Clyne's Masquerade (North American Premiere, Youth Symphony World Premiere), and Howard Shore's film music to Lord of the Rings (Youth Orchestra World Premiere). Members receive weekly sectional coachings from some of the best professional musicians around Michiana, focusing on rock-solid intonation, comprehensive musicianship, advanced technique and professionalism.
In addition to the aforementioned repertoire, past seasons have featured guest soloists, pianist Natasha Stojanovska performing Gershiwin's Rhapsody in Blue, violinist Rachel Patrick performing Pulitzer Prize winning composer Kevin Puts' Violin Concerto, and internationally acclaimed quartet, Third Coast Percussion – Ensemble in Residence at the University of Notre Dame – performing rising star American composer, David T. Little's Radiant Child.
Conducted by Music Director, Robert Boardman.