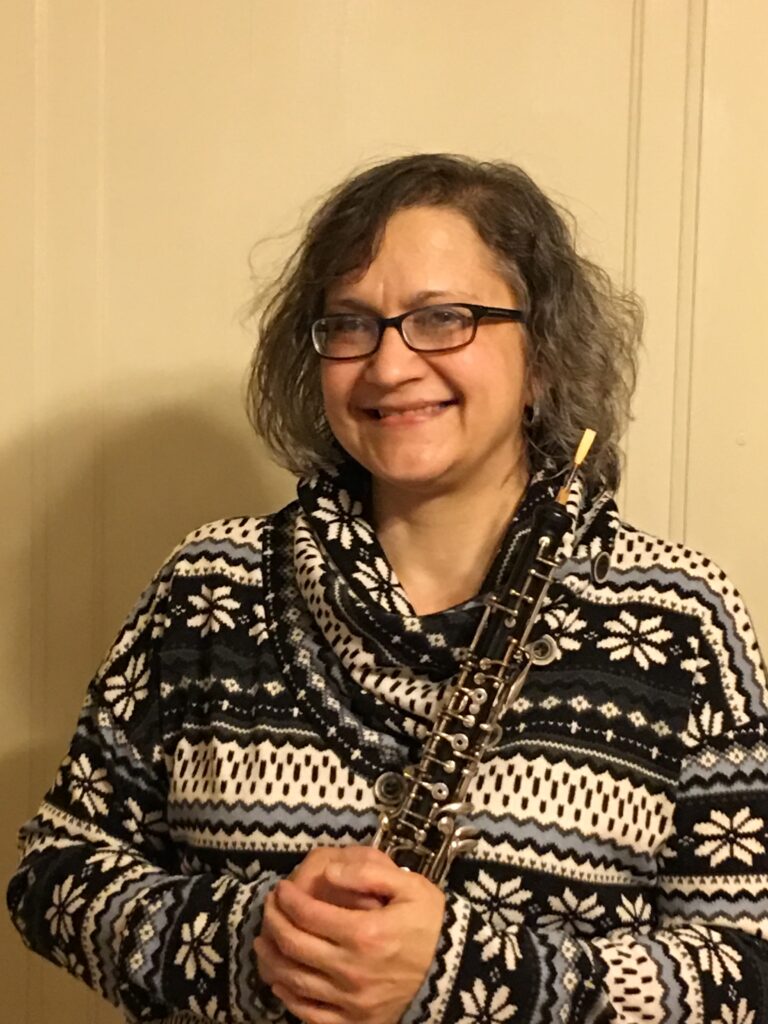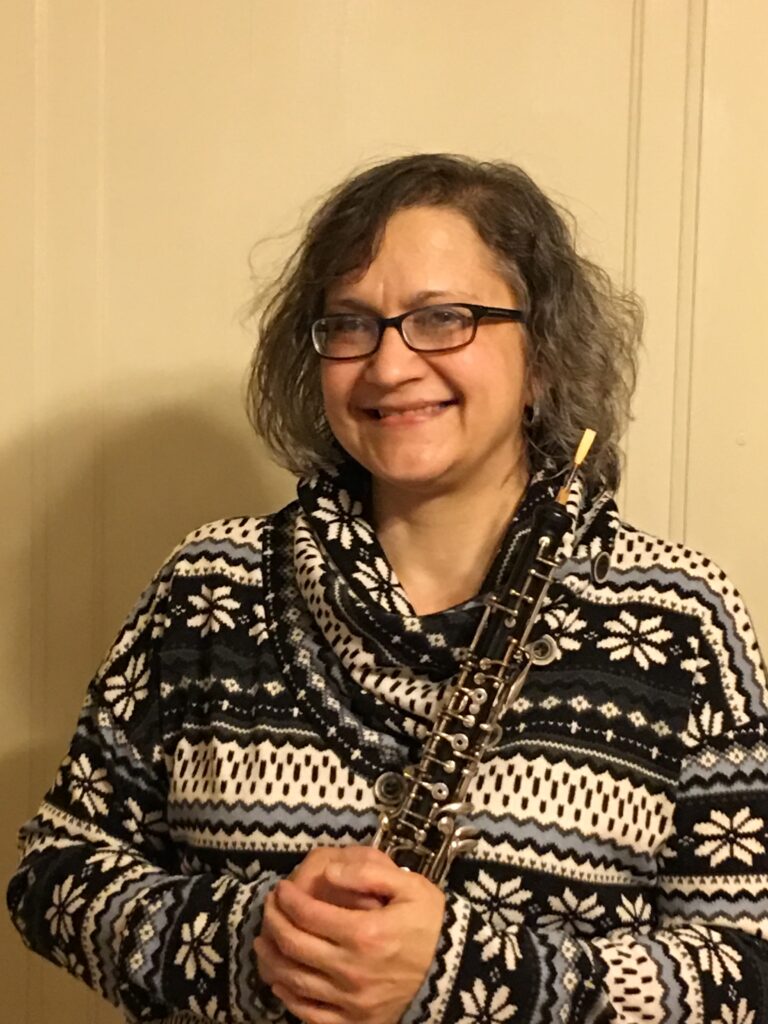 "Hi I'm Marjorie Ruffolo, Oboe and English horn instructor for Quilan/Fabish.
I began playing in Chicago with our high school wind ensemble, so I know how important it is to get a good start learning how to play your instrument properly. I started learning oboe the summer before Freshman Year, 14 years old. In Four years I won gold awards for solo contest in Chicago, IL region. Senior year I was awarded the Phillip Souza award as the exceptional instrumentalist in 1979. I played a solo accompanied by the wind ensemble that senior year spring concert at Washington HS in the SE side of Chicago. I also played in All City Band and Orchestra.
**
I was a member of the Chicago Musician's union for several years during college playing with several performing bands.
I studied at Chicago Musical College, Roosevelt University and learned proper breath control and embouchure from an instructor there who was a student of Ray Still, the recently retired principal oboe player for Chicago Symphony for over 40 years. I teach young students how to play oboe and English horn based upon the instruction of Ray Still through his student, Carl Sonic.
I have taught oboists for LaPorte School system for 10 years before I moved into St. Joe County region. I currently teach 12 oboe students ranging in age from Middle school through HS.one of my past students is studying at a conservatory to become a professional orchestra oboist. I'm thrilled with her growth and talents!
****
Oboe is a challenging instrument to play, but produces such a lovely and expressive tone….it's very rewarding.
I am an encouraging and playful instructor, and I will help you master the basics and guide your development as you improve. I look forward to meeting you at the Mishawaka Quilan/Fabish!"